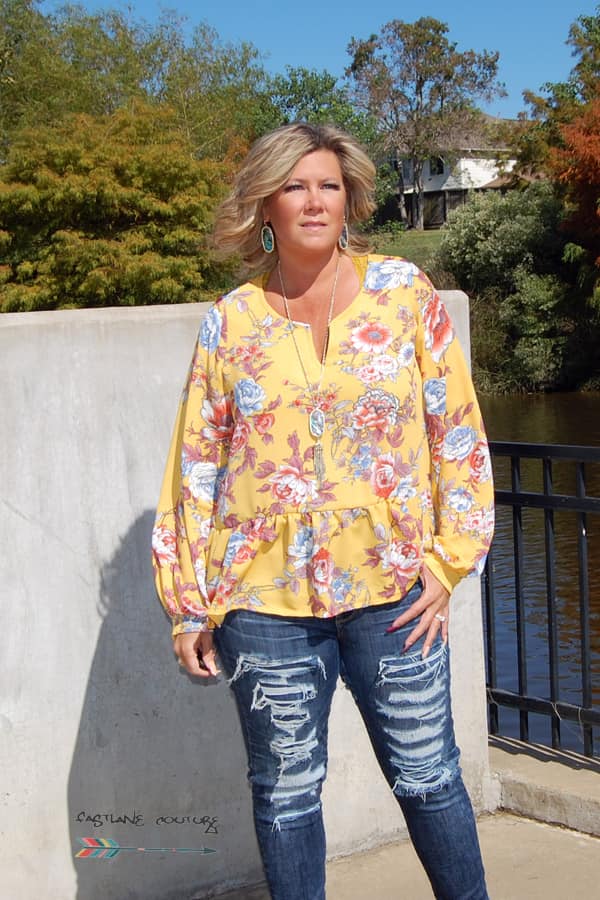 Women's Addie Top/Dress sewing pattern with Bishop Sleeves
Have you been seeing all of those bishop sleeves tops and dresses all over pinterest and around town lately and think you cannot do it? Of course you can!! And I am going to show you how! I took the best tips and tricks that I have learned and put them into one place so you can PERFECT the bishop sleeve! Then you can take that skill and add it to any other pattern you own! Want to learn how? This pattern will show you!
PDF sewing pattern for women - A0, A4 and US Letter size paper with layers
The Addie Top and Dress with bishop sleeves sewing pattern for WOVENS.
XS-XXXL (0-26) all sizes included in color coded pattern pieces
*Pattern includes the layers option so you can print only the size(s) you need!
*Pattern prints on US Letter size paper, A4 size paper and we even include an A0 copy shop size for you!
Who is ready to use some buffalo plaid flannel? Can't you see it now? The Addie Top and Dress pattern is made for wovens and I bet you cannot just make one! This top will take you from fall to winter, show you how to make bishop sleeves with cuffs or elastic, teach you how to add fusible interfacing to a facing, show you how to gather a ruffle and even sew a v-neck! You will learn so many new skills that you can use over and over again!
*No buttons or zippers needed.
*woven fabric
*bishop sleeves
*optional sleeve cuffs or elastic inserts
*gathered skirt
*optional elastic at waist
*petite or regular bodice width 
*petite, regular or tall hem lengths 
*Fabric chart in the pictures below.
Size Bust             Waist              Hips
XS (0-2) 31-33 in. 23-25 in. 33-36 ½ in.
S (4-6) 33 ½ -35 in. 25 ½ - 27 in. 37-38 ½ in.
M (8-10) 35 ½ -37 in. 27 ½ - 29 ½ in. 39-40 ½ in.
L (12-14) 37 ½ -40 in. 30-32 ½ in. 41-43 in.
XL (16-18) 40- 42 in 33-36 ½ in. 44-46 in.
XXL (20-22) 44-46 in 37-39 in 46- 48 in
XXXL (24-26) 47-49 in 40-43 in 49-51 in
I cannot wait to see what you make!
Happy Sewing!